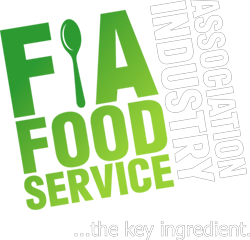 Run by the members - For the members - Join now!
Follow us on Social Media

Port Macquarie TRADESHOW
VISITOR REGISTRATION

2 Day Tradeshow
DATE: Tuesday 14th August 2018 - TIME: 4pm to 7pm
DATE: Wednesday 15th August 2018 - TIME: 10am to 3pm
VENUE: Panthers - ADDRESS: 1 Bay St, Port Macquarie NSW 2444
The Port Macquarie Tradeshow will see Australia's biggest and best food manufacturers exhibiting for TWO days only.
This FREE event is open to all foodservice industry personnel.
Register Now and we'll see you on the day!
An outstanding variety of quality products and brands

Products and ideas to keep your customers coming back

Get the edge on your competitors

Talk to the experts in the Food Industry
Plenty of exhibitors on display

Gluten Free Products

Cooking demonstrations

Product demonstrations
Thank you to the following Distributors who are Supporting the FIA Port Macquarie tradeshow
Tradeshow News - Whats On!